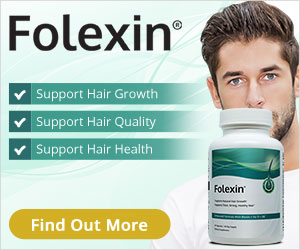 There are hundreds of hair loss supplements. Choosing one is a gamble: it's hard to know if it will be the answer you've been looking for or have no effect on your hair.
I've researched over a hundred products and finally arrived at the list you see below — these are what I believe to be the best supplements for reducing hair loss and encouraging hair growth. But make sure you read to the bottom, where you'll find my guide to how to maximizing hair growth using these supplements.
How to use these supplements: the best hair regrowth strategy
You've got some really great hair loss supplements on this page. Most of them have similar ingredients but some of them are a bit different. In order to maximize hair regrowth you need to cover all the bases: reduce DHT, increase blood flow to the hair, increase keratin production and improve potassium ion channel function.
Most of these supplements have a suggested dose of 3 capsules/tablets per day. However, I suggest a better strategy is to buy two or three different supplements and mix them up throughout the day to gain more benefit.
Here's my suggested approach:
Before breakfast
Before breakfast take one or two TRX2 supplements to activate potassium ion channels in the hair follicles and give your body a dose of biotin and other vitamins to help with biological processes that are required for healthy hair growth.
Lunch time
Take one Reservage Organic Keratin Booster and DHT Blocker with lunch to supply your body with keratin needed to produce hair, more biotin, plenty of antioxidants and DHT blockers. If you're a woman (and therefore have less DHT in your blood) use the standard Reservage Organic Keratin Booster (without DHT blockers).
Evening
If you're a man any of the supplements on this page that block DHT would be a good choice to have with your evening meal. If you're a woman you could either have another TRX2 or Resverage or you could go with a supplement like HairAnew, which contains kelp and silica. Kelp is a good source of iodine, which can be beneficial for woman to help regulate thyroxine.
Why mixing it up may be optimal strategy
In my view the above strategy is better than simply taking one supplement three times per day because you provide your hair with a wider range of nutrients to support hair growth. Providing you take each supplement on its own with a meal at separate times of the day you can avoid mixing nutrients that may either prevent absorption of other nutrients or provide your body with more than it needs of any given nutrient.