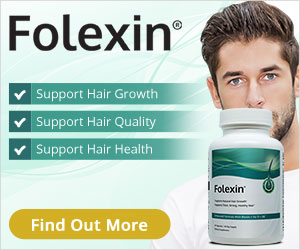 Conditioner is used to add shine to your hair by coating the hair shafts in chemicals that mimic the keratin, filling in broken parts of the shafts and making them reflect light. When a hair shaft is damaged it can be fractured and small bits of protein can be broken off revealing the rougher unreflective layers of the hair shaft.
By coating the hair shafts in conditioner you can create the illusion of strong, healthy, undamaged hair. So by leaving a small amount of conditioner on your hair all day you can protect the hair and make it look shiny.
But can leaving conditioner on your hair be bad for your hair?
99% of the time conditioner isn't going to do your hair any harm by staying in contact with it all day. However problems may occur if you leave conditioner on your hair all day many times, especially if the conditioner is left in your hair overnight. The problem isn't that the conditioner will damage the hair. The problem is that it may absorb into your scalp. Take a look at a typical list of ingredients in a typical conditioner:
Pantenne Conditioner Ingredients
Aqua, Sodium Lauryl Sulfate, Sodium Laureth Sulfate, Cocamidopropyl Betaine, Sodium Chloride, Sodium Citrate, Citric Acid, Sodium Xylenesulfonate, Parfum, Cocamide MEA, Sodium Benzoate, Tetrasodium EDTA, PEG-60 Almond Glycerides, Butylphenyl Methylpropional, Panthenyl Ethyl Ether, Panthenol, Guar Hydroxypropyltrimonium Chloride, Benzyl Alcohol, Linalool, Hexyl Cinnamel, Limonene, Benzyl Salicylate, Magnesium Nitrate, Hydroxyisohexyl 3-Cyclohesxene Carboxaldehyde, Methyylchloroisothiazolinine, Magesium Chloride, Methylisothiazolinone, Fumaric Acid.
Hmmm tasty.
Now ask yourself, would you happily eat those ingredients? Because when these chemicals absorb through your skin they can enter your bloodstream, which is also what would happen if you ate the conditioner! And although a lot less conditioner will absorb into your bloodstream when it absorbs through your skin, compared with eating, imagine how much of these chemicals will absorb into your bloodstream after a year of leaving conditioner on your hair all day everyday?
Can leaving conditioner on your hair cause hair loss?
Although there are no reported cases of hair loss caused by leaving conditioner in your hair, be careful. One NiceHair reader found out after four years of using hair dye on her hair that a chemical in the hair dye was seeping through broken parts of the hair shafts, going down the hair shafts and into the roots. There, they killed the hairs, causing hair loss. Read the full story here if you're concerned.
Is it ever safe to leave conditioner on your hair?
Most conditioners aren't designed to be left on your hair day in day out. In fact almost all conditioners that you find in supermarkets, such as Pantene, Herbal Essences, etc, should not be left in your hair for more than a minute. In fact I would recommend not rubbing supermarket bought conditioners into your scalp at all and only applying them to the hair shafts. See Is Conditioner Bad for Your Hair? for more details.
While conditioners may help make your hair look healthier they do nothing to improve the true health of your hair. The cliche advertising wording "healthy looking hair", is just that: healthy looking hair, not healthy hair. The only exception to this would be really high quality conditioners with natural ingredients, such as these organic conditioners. In the case of these conditioners you'd probably be alright leaving the conditioners on your hair all day because the ingredients are natural and non-toxic. However, I would not recommend leaving standard supermarket conditioners in your hair because they contain toxic chemicals (albeit in small volumes).