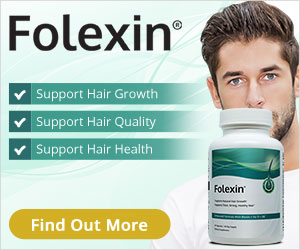 Dihydrotestosterone or DHT is a hormone that can cause hair loss in men. When this hormone is produced, the body begins to shrink hair follicles, causing hair loss. For men experiencing hair loss who are also suffering from scalp irritation, a supplement may be a good alternative to topical treatments. Here are five highly rated supplements that help counteract DHT production and aid in hair regrowth.
These highly rated supplements are great options for men looking for a DHT blocker in order to regrow hair. However, like with all nutritional supplements, talk to your doctor before starting any program of supplementation, as you may have a pre-existing condition or medications that may interact with the ingredients found in these supplements.
An important warning about DHT blockers
If you are a man who wishes to reduce his DHT levels, remember that these supplements may reduce prostate gland size. Why is this important? If you have a prostate examination it's important that you tell your doctor that you have been using supplements that reduce DHT levels, so that your doctor can take that into account when examining your prostate size.
If you have any questions, please feel free to leave a comment.