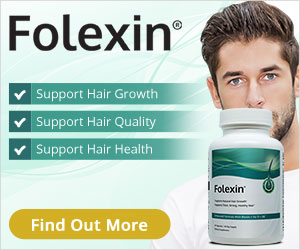 Here is a comprehensive strategy for stopping and even reversing hair loss using the world's best and most cutting edge products.
If you want to stop your hair loss you have to tackle it in three ways. So I'm going to show you the most effective products for achieving these three things:
Reduce blood DHT levels
Reduce PGD2 in your scalp
Increase nutrient supply to your hair
So let's get started.
Step 1: Start using a ketoconazole shampoo

Ketoconazole is an ingredient that reduces scalp DHT. DHT is the hormone that causes male pattern baldness. So your easy first step in this guide is to start using a ketoconazole shampoo.
Most people use Nizoral (2% ketoconazole) twice a week. However I'd recommend using something like Lipogaine Big 3 Hair Loss shampoo every day. It contains a little less ketoconazole, which meabs you can use iy daily without it drying your hair out. It also contains other DHT blockers like saw palmetto and other ingredients that promote hair growth, like biotin.
For more info see:
Step 2: Perform the NKI Method every morning

The NKI Method (Niacin Keratin Inversion Method) is a 3 minute technique you do every morning, which sends a huge volume of keratin building nutrients to your scalp using a B vitamin (niacin) and a yoga move! If you're not already doing this, where have you been?!
This has got to be the best method for delivering hair growing nutrients to your scalp. It's basically genius.
So stop wasting time (and hair) and start using the NKI Method every morning from now on.
Take a DHT blocker supplement with dinner

It won't do much but it's better than nothing. Saw palmetto, pygeum and a few other natural plant extracts are known to reduce DHT levels. There are tonnes of bad supplements, so I've made a list of the world's best DHT blockers. Check those out.
If they don't stop your hair loss in one or two months stop taking them. They probably won't work for you in that case.
If you don't mind the side effects try getting a prescription DHT blocker like Propecia. This will be much more effective but might eliminate your sex drive — male sex hormones are the root cause of hair loss. Hence women and unics don't tend to go bald!
So, start with a natural DHT blocker. If that doesn't work and hair loss is really bothering you, try medication.
Do my Scalp Skin Reset

Most men have used hair gels, waxes, oils etc for prolonged periods of their lives. And most men don't wash their hair and scalp before bed.
That means every night when you sink your head into your pillow you're mashing that hair product into your scalp skin, blocking the pores and absorbing toxic ingredients into your scalp skin.
That isn't going to do your hair much good. And when you start losing your hair your scalp may produce more sebum (the greasy oil that makes your scalp shiny). Sebum contains DHT. And it binds with air pollution.
All of this means your scalp is as healthy as a penguin in an oil drum.


Unfortunately shampooing with regular shampoo isn't going to get rid of the build up. In fact most shampoos actually leave residue behind.
So I recommend performing my Scalp Skin Reset.
If you can't be bothered with that, use a shampoo that contains salicylic acid a couple of times a week.
Never go to bed with a head full of gel. At least rinse your hair and scalp before bed. Even better, wash it with your awesome new hair loss shampoo!
Start using topical Minoxidil every night — but use something better than Rogaine

There are loads of Minoxidil products that are way better than Rogaine.
I've listed the world's best topical DHT blockers here.
Also check out the world's best topical hair loss treatments for some really good ones. You'll see on that page a product called Spectral DNC-N, which contains a new smaller form of Minoxidil called Nanoxidil, which is thought to absorb more effectively than standard Minoxidil. Since absorption is a problem with Minoxidil, Spectral DNC-N is worth trying out.
Look for a topical that contains 5% Minoxidil/Nanoxidil, some DHT blocker ingredients like saw palmetto and added bonuses like retinol, aminexil and caffeine, all of which have been shown to reduce hair loss and/or promote hair growth.
Use a laser comb three times a week

It might not perform miracles, but as part of your overall regime it's worth having, even if its partly for the piece of mind that you're doing something. And they're not that expensive anymore. Laser combs used to be upward of a thousand dollars. Now you can get them for as little as a hundred.
Check out my list of the world's best laser combs to see what you can get.
Read next:

highly recommended